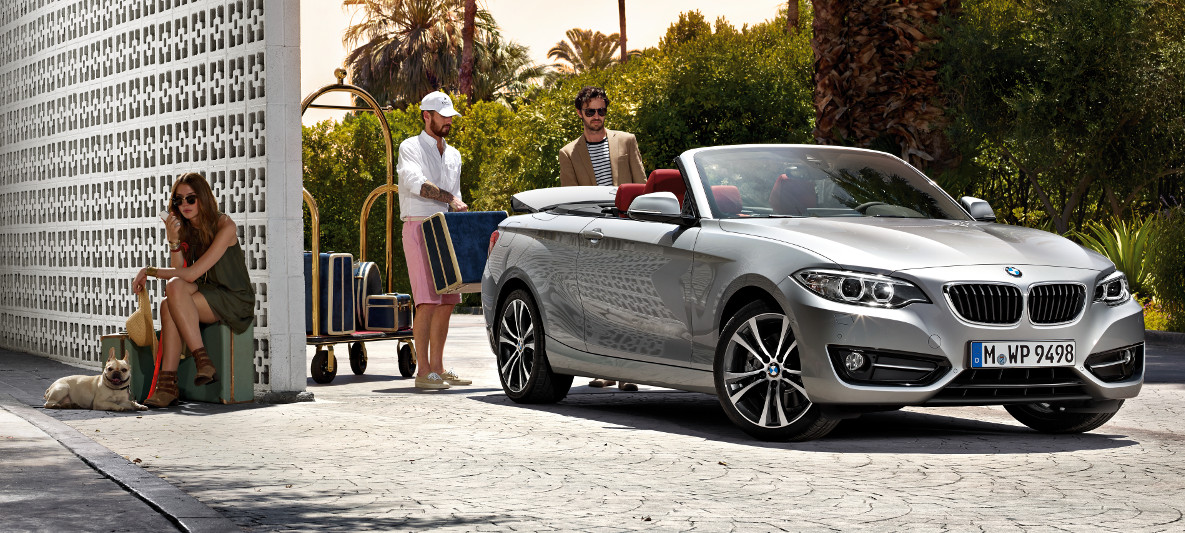 EXTERIOR DESIGN.
Shaping the future: With its dynamically contoured, forward-slanting bonnet and headlights tapering directly towards the kidney grille, the front of the BMW 2 Series Convertible has a concentrated 'facial expression'. The focus of its attention? The road, of course.
In profile, the flat shoulder line running parallel to the ground gives the vehicle an elongated presence. Together with the long wheelbase, wide track and short overhangs, this emphasises the agile, extroverted nature of the vehicle. The roll-over bars remain invisible. They appear only in case of an emergency − within a fraction of a second.
At the rear, the BMW typical L-shaped lights make a clear statement even when viewed from a distance, making the BMW 2 Series Convertible seem even wider and even more muscular. When studied up close, the chrome-plated twin tailpipes and low centre of gravity immediately catch the eye. And when the softtop is open, you can enjoy an unimpaired view from the rear right through to the windscreen. In short: open-air driving pleasure – whichever way you look at it.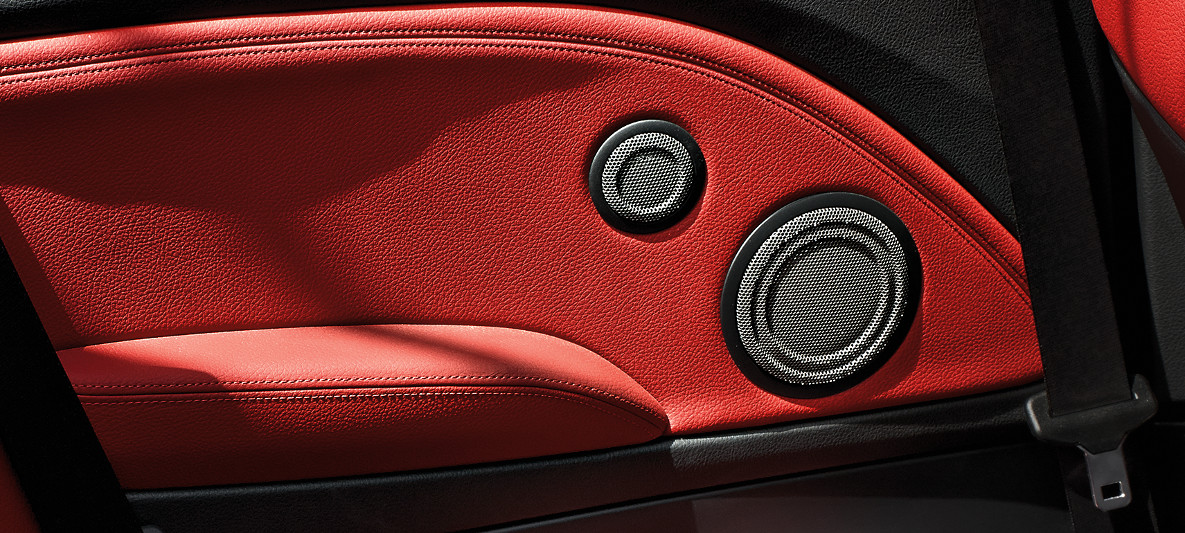 INTERIOR DESIGN.
The interior of the BMW 2 Series Convertible impresses with a harmonious feeling of space. All operating elements are orientated towards the driver, and exclusive features such as the chrome trims exude a top-quality look and feel. Surfaces and edges blend seamlessly into each other, increasing the light, flowing sensation within.
When viewed with the softtop open, the wraparound door and side trims as well as the cover of the stowed-away softtop create the impression of a boat deck. One particular eye-catcher is the multi-layered design of the material and its striking colour combinations. The result is a modern convertible feeling, which combines with the optional sport seats to ensure unadulterated driving thrills. This experience is rounded off by the rear loudspeakers, which are integrated perfectly into the side panelling. Top-class sound. Maximum driving pleasure. And all the freedom of the wind.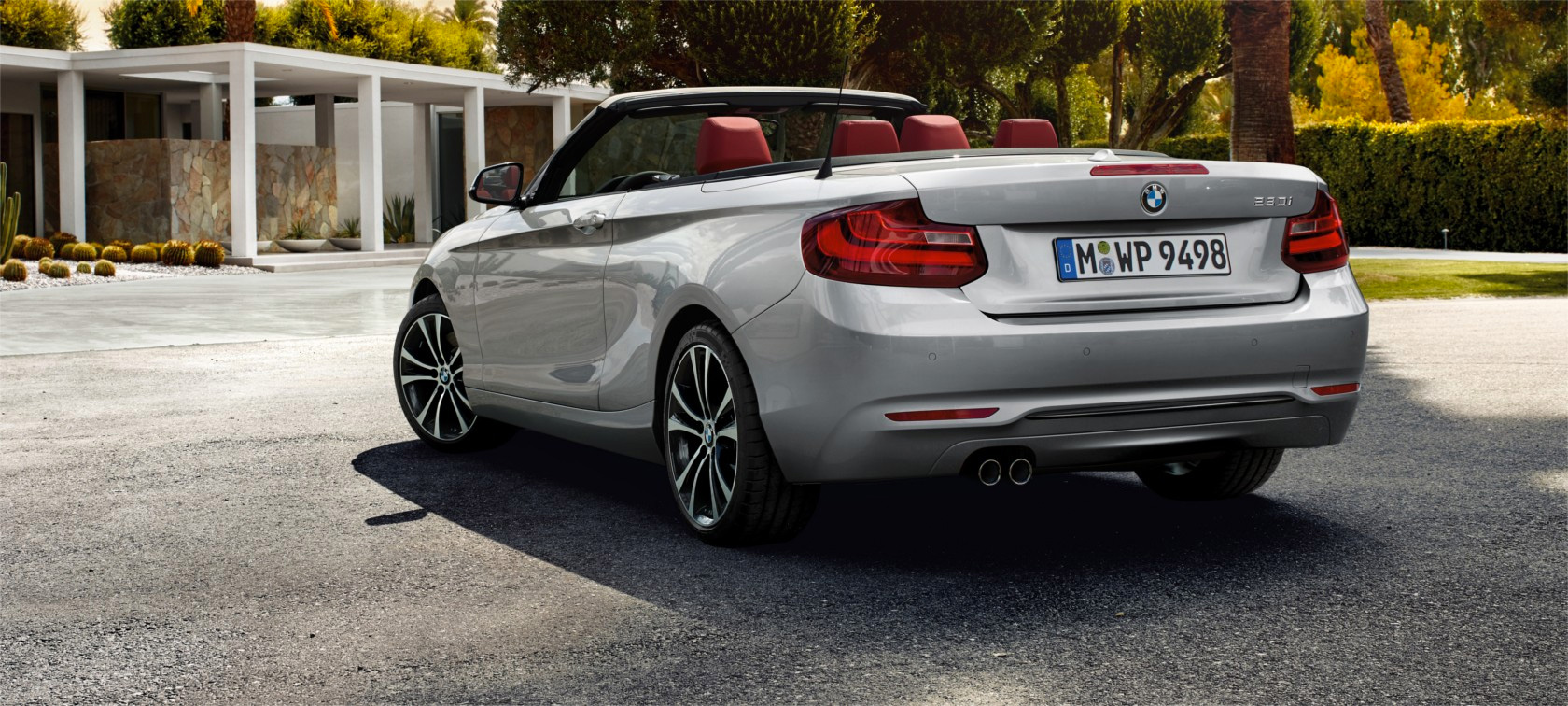 YOU CATCH THE SUN. THEY CATCH THEIR BREATH.
YOU CATCH THE SUN. THEY CATCH THEIR BREATH.
Discover the design features of the BMW 2 Series Convertible.
LIGHT DESIGN.
Put everything in a good light: The double round headlights stand out like beacons – not only because of the brilliant-white LED technology, but also because of top-quality details, such as the slightly in-turned chrome brace. One new characteristic is the shape, which tapers towards the kidney grille, giving the BMW 2 Series Convertible a compelling 'facial expression'. With the Xenon option, three-dimensional elements in the headlight tubes intensify this effect.
When the BMW 2 Series Convertible is viewed from the rear, it's the lights that immediately catch the eye, with their unique design reflecting the vehicle's stylish character. Even in the dark, the clearly divided light bars ensure that the design retains a glowing presence – and, thanks to the typical L-shape, is instantly recognisable as BMW, even at a distance.