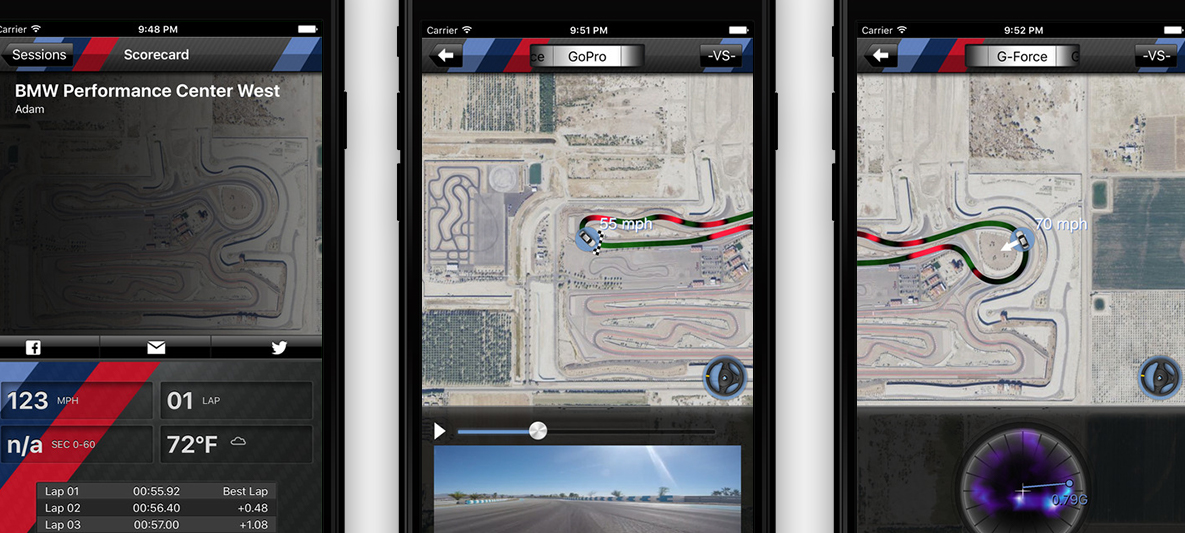 BMW M LAPTIMER: DRIVING PLEASURE IN TENTHS OF A SECOND AND M/S².
BMW M Laptimer is an app for analysing data on racing circuits, including the automatic calculation of lap times. Precise BMW sensor data provide the basis for analysing readings such as steering angle, accelerator pedal and the resulting g forces. The app then evaluates your driving style so that you can increase precision and skill as well as improve lap times. Afterwards, the stored results can be posted as a snapshot on Facebook and Twitter or sent by e-mail – for an extra boost in driving pleasure.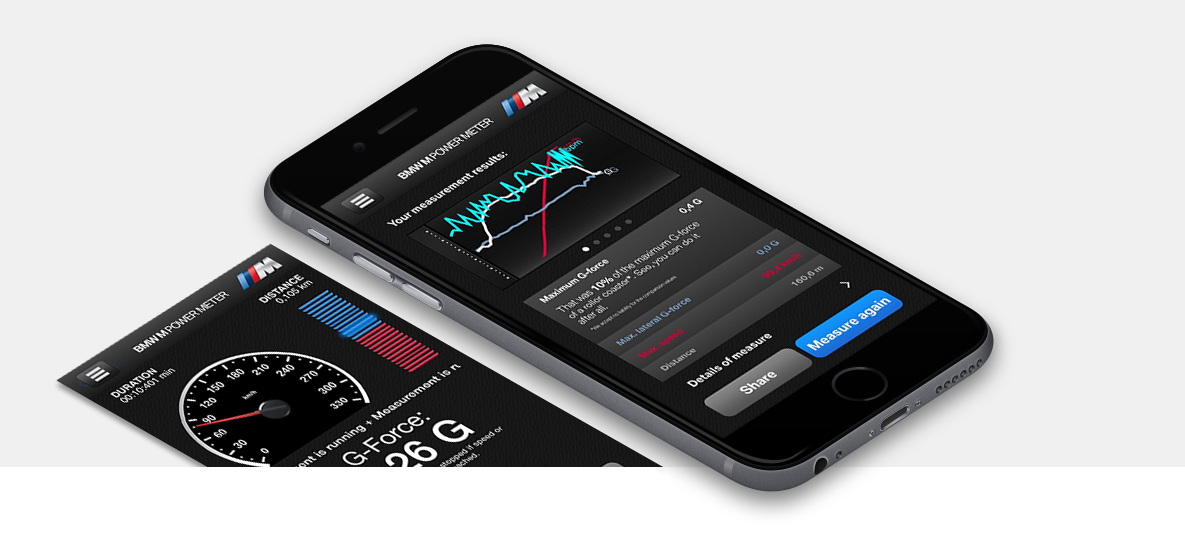 BMW M POWER METER: PERFORMANCE RECORD WITH ADDED FUN FACTOR.
Joy can be measured: With the BMW M Power Meter app, your iPhone, iPod Touch or Apple Watch records the performance data for your trip. What's your best time from 0 to 100 km/h? How high was the speed in your last corner or the forward acceleration? The app always saves the latest data so that you can compare your performance with your friends and their vehicles.